Welcome. You're in great hands!
We have seven wonderful therapists here at Louisville Mindfulness Center that all have a similar approach to the practice of therapy.
We are non-pathologizing: We are not looking for what's wrong with you, we are looking at all the things that are working for you now, and in the past, so we can look at what will work for you going forward.
We are solution-focused: Instead of being problem-focused, we look at what in life is going well for our clients and build from there.
We encourage small shifts in perspective and mindset as clients are ready for them. We operate from a place of empowering clients to listen to their own inner wisdom and find their strength within, even when they feel like there isn't any there. When we allow our perspective the opportunity to shift, even just 5% or 10% and we see the positive impact with these small changes, we either realize that that was all that needed to happen, or we are ready to shift another 5% or 10% more.
All of us can get bogged down with stress and difficult situations, that's how life goes. At Louisville Mindfulness Center, we help our clients develop options and momentum for themselves when they are feeling stuck, to help get them unstuck. We help our clients move beyond black and white thinking to see their "rainbow" of options.
This can be a bit of a different approach for clients who have been in therapy before, and they seem to really like it and respond well to our approach. Our therapists come from a place of compassion and kindness and want to help you uncover whatever it is that is in your best interest. Our clients feel this from their provider and enjoy the process of therapy because of it.
Want to know more? Feel free to schedule a Free 10-Minute Phone Consultation with one of our therapists!
Chris Davis, MSSW, LMFT
Licensed Marriage and Family Therapist
Chris was born and raised in Louisville.  He spent a few years abroad and has traveled to several other countries, all providing him with a multicultural understanding of relationships and the human experience.  Chris received his master's in social work and marriage and family therapy from the University of Louisville.  He has worked with a wide variety of people and circumstances while continuing to learn and grow with each person he encounters in their own unique life situations.
Chris specializes in working with adults and couples who find themselves at a crossroads in their lives and marriages. These crossroads, be they crisis points, stuck points, or just times of transition, can all be important opportunities to move to a new way of thinking, being, and a new way of being in relationship with others and one's self.  Chris also encourages people to pursue their dreams, visions and goals prior to finding themselves at a crossroads.  By seeking guidance when not in a crisis, individuals and couples have their full array of strengths and resources at their disposal.  Working from a place of strength allows individuals and couples to use their time and efforts to their maximum potential.
One of Chris's passions and areas of expertise is working with couples who have experienced the trauma of infidelity.  While many problems and situations in relationships cause difficulties, infidelity creates a unique fracture in the very foundation of trust, communication, and intimacy in a relationship.  Couples often fear that nothing can repair these fractures or save their relationship.  While some relationships may truly be beyond repair, many couples find themselves in even more fulfilling and satisfying relationships than they had prior to the affair.  Chris will help guide and assist through the trauma and rebuilding of your relationship if these are the circumstances you find yourself in.
Mindfulness and meditation are two other passions for Chris.  Chris discovered mindfulness on his own personal journey of change. Mindfulness and meditation had profound effects, not only on him personally, but in every relationship in his life.  Chris now incorporates mindfulness in every facet of his life.  He also enjoys teaching and providing a space for others to discover and experience the power of mindfulness and meditation.
Chris strongly believes that the process of change is as unique as each person, relationship and situation he meets.  He doesn't approach people by labeling, squeezing them into a box, or by using any certain method to "fix" them or their situation.  He will join you to find unique ways of addressing your circumstances in order to move forward to a more helpful and desired space in your life and relationship.
While Chris is in the Anthem network, all of his insurance spots are currently full. Please check back in April 2019. He does have out-of-pocket appointments available.
Register For a Session with Chris Here!
Kathryn Petrey, MAMFT
Marriage and Family Therapist Associate
Kathryn brings to the practice of therapy a love of exploring all that promotes growth and healing in the lives of individuals. She views therapy as a collaborative process. Kathryn values the client's ability to discover their inner wisdom and utilizes evidence-based practices to guide their therapeutic work together.
Kathryn specializes in adult individual, systemic and couples therapy. She seeks to serve as a guide and positive support during times of transition, uncertainty and human struggle. As a registered yoga instructor, her approach to the therapeutic process is holistic, rooted in the body-mind-spirit connection. As a client-centered therapist who incorporates mindfulness-based and other strategies tailored to each client's needs and preferences, Kathryn helps one manage unwanted symptoms, shift away from feeling stuck, and modify negative patterns.
Clients find Kathryn's empathetic reflective listening skills and quiet demeanor bring a sense of calm and safety to the therapy experience. With Kathryn's encouragement, many clients have found an ability to grow through difficult moments of transition, grief, relationship distress, anxiety or depression. Her core belief that self-awareness and self-compassion lead to grace and healing offer her clients hope through therapy.
Kathryn holds a Masters Degree in Marriage and Family Therapy from the Louisville Presbyterian Theological Seminary.
"Out of the mud of your fears, struggles, pain and confusion,
the lotus flower of your inner heart will spontaneously grow."
– Anon I Mus
Register For a Session with Kathryn Here!
Dr. Job (Hob) Juarez, EdD, LMFT
Licensed Marriage and Family Therapist

Life is a beautiful chaos; we constantly find ourselves walking between periods of bliss and despair. To deny the never-ending dance of ups and downs in our lives is to forget what makes us distinctively human; our ability to prevail and thrive despite circumstances.  Many of Dr. Juarez's clients are enjoying a season of bliss and exploring what's next for them in life.  Some of his clients are trying to make sense of present circumstances or difficult relationships. Regardless, he is honored to collaborate with his clients in finding practical solutions to the issues at hand.
Dr. Juarez works with individuals, couples, and families facing life's beautiful chaos. He specializes in working with families and individuals who are experiencing multi-cultural transitions. In today's society, individuals are highly transient and are constantly expected to adapt to new environments: a new job, city, or even a new country. Additionally, many families are blended or multi-cultural and are constantly focusing on defining their identity and values. Dr. Juarez collaborates with individuals and families facing multi-cultural transitions in creating a common ground of respect, knowledge, and mutual responsibility. Dr. Juarez is also passionate about assisting individuals explore and address issues related to identity such as: anger management, (male/female) role assumptions, expectations, and life-cycle transitions. Other areas of his practice include: marriage and couples counseling, life developmental transitions, depression, and grief.
Years of experience have taught him there is no single approach to therapy. He strongly believes effective therapy can be found in an individualized plan geared toward the client's desired goals. As a Licensed Marriage and Family Therapist, he is comfortable implementing Cognitive Behavioral Therapy, Solution-Focused, Client-Focused, Strategic and Narrative techniques. He also uses his training as a certified GALLUP "Strengthsfinder" coach to help individuals discover the talents and skills they already have!  His foremost goal is to assist clients to reconnect with their inner resources and to explore new approaches to old problems.
His educational background includes a B.A. in Social Psychology from the Universidad Autononoma Metropolitana in Mexico City. He holds a Master of Science in Counseling from Campbellsville University and a Doctor of Education from the Southern Baptist Theological Seminary.  He is also fluent in Spanish and Portuguese.
Rob Giltner, MAMFT
Marriage and Family Therapist Associate

Rob values the therapy space and journey shared with his clients. Research suggests that the presence of the therapist and how the therapist forges a connection with the client in therapy is the most crucial factor affecting the client's healing process. Rob's goal is to be an engaged, committed, caring therapist who recognizes the importance of being present in the sacred therapy space with the client.
Rob is passionate about the importance of self-love and furthering the development of having a strong attachment to the self. Rob partners with clients to heal emotional wounds, trauma, and pain.
Rob is very passionate about working with couples who have lost intimacy and connection. Rob helps build a culture of understanding between partners that opens the door for intimacy, connection, and repair. Rob works with couples to tailor deliberate plans that are helpful resources for partners in and out of conflict.
Working with adolescents, teens and their families is another specialty of Rob.  Rob provides a safe environment that helps clients journey through difficult life transitions and hardships. Rob works with the families to maintain or repair relationships between family members.
Rob's recent work has been helping individuals and families around issues of addiction. Rob urges clients to include family in their recovery because addiction often affects the entire system. Rob looks to treat the present, past, and underlying symptoms in order to create a healthy whole person and family.
In a session, Rob takes a non-expert role and enjoys using a collaborative approach to therapy. Rob is a client-centered therapist who uses mindfulness-based lenses that are tailored to the client's needs. Rob enjoys making the therapeutic experience enjoyable and helpful by using creative methods and outlets. A client can expect Rob to show warmth, compassion, and humor. He is available for individual, couple, and family sessions.
Bridgette Allen, MAMFT
Marriage and Family Therapist Associate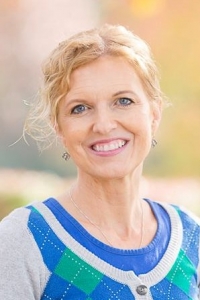 While relationships bring joy and excitement, they can also be a source of stress and suffering. Anger, self-esteem, anxiety and depression often get in the way of connecting with others and pursuing the life we desire. Current or past events may even cause us to question if we can ever feel peace or happiness again. 
As a marriage and family therapist my focus is on relationships with self, couples, families, friendships, and even those in the work place. I believe strongly that relationships with ourselves and others can be repaired and strengthened as we learn to step back and observe emotions and respond with awareness, rather than attempting to control what is happening. Our habitual patterns of reacting can blind us from seeing the reality of the here and now and keep us stuck in destructive cycles.
I've found that when we incorporate the practice of mindfulness, we perform better, and become more skilled in understanding our own emotions and behavior and how we can better navigate this world to create our best selves. It also provides empowerment to improve intimate and professional relationships. Most of all, we can improve the way we show up to create a life where we are able to live up to our fullest potential.
My Specialties Include:
Family and Couple Relationships
Adoption/Infertility
Military and First Responders
Anxiety and Depression
Women's Issues
After receiving my bachelor's in psychology at Eastern Kentucky University (with emphasis in Veterans studies), and my Masters in Marriage and Family Therapy at Campbellsville University, I did my internship at Southeast Christian Counseling and Care Center. 
I grew up in the mountains of Idaho and love nature and the outdoors. Besides working with clients, I enjoy reading, social dancing, becoming a green thumb guru, and spending time laughing with friends and family (especially around a fire pit). My clients often describe my approach as warm, enlightening, and engaging.
Margaret Cox, MSSW, LMFT
Licensed Marriage and Family Therapist
Margaret is currently not accepting new clients.
Margaret will be leaving Louisville Mindfulness Center in November 2019 to pursue her continued work with children.
We are sad to see her go and wish her only the best in her new position!
Megan Bayles Bartley, MAMFT, LMFT
Founding Director, Licensed Marriage and Family Therapist

As the Founding Director of Louisville Mindfulness Center, it has been a joy to grow and expand our group practice to include more therapists who can be helpful to more people. While I love seeing clients, I also love nurturing therapists to rise to their fullest potential. Founding Louisville Mindfulness Center has been a joy. The therapists who work here have the same goals and mission as our practice.  Part of what this means is that each of us is working from a place of who we are… we are each mindful people and we show up that way with our clients. When we do this, it invites and encourages them to live more mindful lives as they are ready. We are each in the practice of fully and authentically being and becoming our best selves. When we as therapists show up that way, we allow our clients the space to be their best selves. It's wonderfully quatumn mechanics oriented (which I love to geek out on!)!
For the last few years, I've been honored to be named one of Three Best Rated's Best Marriage Counselor's in Louisville. What I would rather have that read is that our practice of Louisville Mindfulness Center has been voted one of Three Best Rated  in Louisville. The therapists at Louisville Mindfulness Center are wonderful and any person would benefit from their services.
Currently, I enjoy working with individuals (and couples) where one of the partners in the relationship refuses to go to therapy or one person is choosing to pursue therapy at this time with the possibility of both people coming in at some point.
I love working with individuals dealing with anxiety, are easily irritable and frustrated, or have been told they have anger issues. Mindfulness is a big part of my practice.  I have found this approach calming and centering for clients who feel "scattered" or "overthink" things.  This is a simple and straightforward approach that does wonders for individuals and couples dealing with anger, depression, anxiety, and relationship issues. It gives you tools for your toolbox so you are prepared to handle challenging situations as they arise.
If you are a couple dealing with infidelity and trust issues, I recommend you see our therapist Chris Davis! That is his specialty!
I was born in California, grew up in Seattle and graduated from the University of Washington. After living in Tucson, Arizona for a bit, I decided to get my Master of Arts in Marriage and Family Therapy from Louisville Presbyterian Theological Seminary. Upon graduation, I moved to Austin, Texas for 11 years before moving back to Louisville in 2014.
I have loved living all across the United States and have been lucky enough to travel the world. I love meeting new people and exploring new cultures. When I'm not working on my practice, my media contributions, attending a public speaking event or a board meeting, you'll find me being silly with my family, reading (a lot!), practicing yoga (a little), and being creative (always!).
Besides seeing clients in my private practice I also contribute to the media, such as Today's Woman magazine and do public speaking. I am a former board member of GLOW, Greater Louisville Outstanding Women, which supports Louisville's 'best of the best' women in business.
I am a published author of a fun and silly book for parents to read to kiddos at bedtime called "Don't Go To Sleep." It is a method I created when my daughter was 4 years-old that worked wonderfully. Essentially it is a guided meditation that helps parents calm down and relax just as much as kiddos! My hope is that it will work just as well for other families as much as it did for ours. So far the feedback has been very positive! Give it a try! It's available on Amazon: HERE.