Bridgette Allen, MAMFT, LMFT
Licensed Marriage and Family Therapist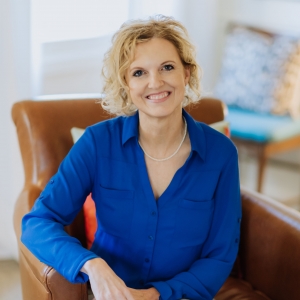 A single moment of understanding can create a whole life of meaning and unimaginable opportunities for happiness. This is why I'm passionate about the advantages of therapy and believe it to be one of the greatest investments and gifts you can give yourself. Good therapy provides the foundation to see new options for change and improvement, the development of coping skills, and invites healing and self-discovery.
In our busy and overwhelming world, we often run on autopilot and go about life in a numb and mindless manner. We hold on to secrets and hidden stories we tell ourselves, keeping us trapped by the lies our mind tells us. In order to survive, we find unhealthy ways to feel alive, soothe stress or ignore emotional pain. We become easily consumed by anxiety, anger, an affair, depression, distraction, and addictions. Without awareness, old patterns of reacting blind us from seeing our present reality, and keep us stuck in destructive cycles that hinder achievement and deeply wound relationships. Somehow along the way we simply stop living and forget that we get to play a proactive role in our lives.
I assist and encourage clients to accept where they are and see their strengths and possibilities. I help them hear what they are saying. and explore new ways of showing up in their relationship with self and others. My work includes clients struggling with self-doubt and inadequacy (not good enough), anxiety, life transitions, loneliness, and complex relationship issues. Each session is uniquely tailored to meet the needs of the client, providing hope and empowerment to improve both intimate and professional relationships. Clients also develop skills of mindfulness, learning to pause and respond with compassion and clarity rather than react, in turn creating their best, most noble selves. Come learn to thrive in life with connection, passion, intention, and purpose.
My specialties include:
Relationship Issues/Communication/Infidelity
Anxiety/Anger/ADHD
 Christian-based Therapy/LDS-focused Therapy
Body Image/Confidence Issues
After receiving my bachelor's in Psychology at Eastern Kentucky University, it was clear to me I needed to pursue further education to work with clients. I received my Master's in Marriage and Family Therapy at Campbellsville University and did an internship at Southeast Christian Counseling and Care Center. Working with people has certainly been my passion. Previously I had the opportunity to work with Utah Families of Deployed Soldiers, spent years in youth and young adult ministries, and have had a large variety of work and life experience that can only come through years of living. I see all areas of my life with its ups and downs as a great training ground for relating to clients and enjoying the unique background and story of every individual.
My greatest blessing in life is family. I grew up in the mountains of Idaho/Utah and now enjoy spending time with my two adult children, and dreaming up new home and landscaping projects with my husband of 30 years. I love to garden and enjoy the outdoors. I am often found reading, dancing, instructing ballroom dance, and when possible, kayaking.  When I am not with clients, you will typically find me listening to a podcast, reading a book, or spending time laughing with friends and family (especially around a fire pit).
I split my time between our Louisville and Lexington offices and am also available virtually through telehealth. I am in Louisville on Wednesdays and Fridays/Saturdays and Lexington on Tuesdays and Thursdays.
Ready for therapy but have a few questions? No problem! Schedule
a FREE 10-Minute Phone Consultation with Bridgette to discuss your options!
I'd like a FREE 10-Minute Consultation with Bridgette!
Or feel free to send her an email: Bridgette@LouisvilleMindfulnessCenter.com