Louisville Mindfulness Center loves
working with families, kids, and teens!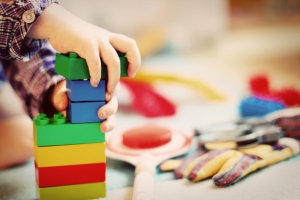 To be a child in this culture is to be vulnerable, and all too often invisible and unheard. It takes humility, patience, and compassion to be invited into a child's emotional world. As adults, we have a great responsibility before us-To see, to hear, to feel and to simply be with children, without an agenda present. Some of my greatest lessons come from my smallest clients. One such client said it best, "Ms. Margaret I like you just being here with me." It is an honor to hold this sacred space for children to become leaders in the healing process. We are in the process of becoming.
Play and other forms of expressive based therapies honor every child's natural capacity toward healing and positive growth and enables children to become leaders in the healing process. With the guidance of a skilled psychotherapist who has clinical supervision and training in play and expressive therapies, children:
Learn and feel accepted and understood: secure/safe attachment
Strengthen parent-child bond/relationship
Learn and practice self-regulation skills
Identify and express feeling and needs
Work through and resolve inner conflict
Utilize problem-solving skills
Decision-making skills
Self-responsibility through the use of age-appropriate choices
Learning limits
A more solid sense of self and positive self-image
Increase self-worth, internal locus of control
Most children and adolescents benefit from both directive and non-directive play and expressive therapies. Developmental level, presenting issues, goals of therapy, client preferences, and stage of treatment process all help to inform specific therapeutic modalities utilized by your therapist.
Child-centered play therapy prioritizes a "being with" attitude between the child, parent, and therapist. A 'being with' attitude conveys the following message to the child, "I am here, I hear you, I understand, and I care." The use of therapeutic limit setting creates a structured environment to play therapy sessions where children learn limits for acceptable and unacceptance behaviors through the use of acknowledging feelings, wishes, and wants, communicating limits, and targeting acceptable alternatives. These skills, concepts, and most importantly the 'being with' attitude is also modeled and practiced with parents and caregivers so they too are given the space and freedom to effectively become therapeutic agents of change in their child's life.
Play therapy also provides children the experience of self-responsibility. "Children who are provided opportunities to learn decision making and self-responsibility become self-directed, self-motivated, and feel a sense of control in their lives." (Landreth) Responsibility is learned through experience, and allowing children the freedom to engage in the process of decision-making strengthens a child's self-concept and provides experiences for the child that becomes integrated into a changed perception of self.  This is a growth process and that helps children learn how to emotionally respond to future problems more effectively.
Often times words are limited with the presence of intense emotions, and frequently much more is able to be effectively said through non-verbal means of expression. More specifically, children express their thoughts and feelings through their play. In fact, children's play is critical to healthy development. Play provides children the freedom they need to express themselves in an authentic way and allows children the freedom and safety to be who they are. If you want to understand a child's emotional world, then simply observe their play, and they will teach you what you need to know.
The most effective and meaningful outcomes require consistent engagement with parents and caregivers. Through working collaboratively with families, I have learned that the most effective therapeutic experiences are built upon safety, positive attunement, authentic connection, and collaboration among family members. I use caution and care when starting to build relationships with clients and families, and I strongly believe in practicing a trauma-informed approach wherein the therapeutic relationship serves as the vehicle for healing and positive growth. I prioritize creating and holding a safe space where clients learn how to safely express and contain overwhelming feelings and become the leaders of their own healing process. My clients are my greatest teachers, and I approach therapy with humility, mindful intention, purpose, and compassion.
My name is Margaret Cox, and I am a licensed marriage and family therapist and certified social worker, earning educational credits to become a registered play therapist. I have seven years of professional experience working with children, adolescents, and families in a diverse range of settings including public schools systems in Kentucky, Washington State, and Oregon, community-based mental health agencies, home-based family therapy, intensive outpatient treatment for chemical dependency and private practice. I also served as a substitute teacher in The Head Start Program.
I specialize in:
Family Therapy
Play Therapy
Children and adolescents
School Counseling
Trauma-Focused Therapy
Attachment-Focused Therapy
I have training in child-centered play therapy, child-parent relationship therapy, trauma-informed play therapy modalities, and Jungian Sandplay Therapy.
I am also training in several other trauma-focused therapies including Internal Family Systems, EMDR, and Havening, and am working toward certification in these areas.
My interest in early childhood development spurred a passionate pursuit of play therapy. Play therapy is evidence-based, structured form psychotherapy specifically utilized to meet the unique developmental needs of children. Children and adolescents continue to develop the language skills needed to put words to felt emotional experiences, and so play truly is both the language and work of children. (Landreth & Rogers).  Play therapy honors every child's natural capacity toward healing and positive growth.